WELCOME
For more information or to visit the glass studios, call us at +31 (0)6 181 107 04 or send an e-mail.
Glass & Art is a lively and colourful art studio specialised in the creation of glass designs and artworks. The company was set up by Katinka Waelbers and consists of a small team of dedicated professionals who love working together and creating highly original products. Our lives revolve around art and art exhibitions, we create a wide variety of artistic gifts and presents, and we enjoy working on commission (one of our core activities). Of course, you are also more than welcome to join our workshops and courses or visit our special shows. The Glass & Art studio is open on Friday and Saturday afternoons, and visits can also be arranged by appointment.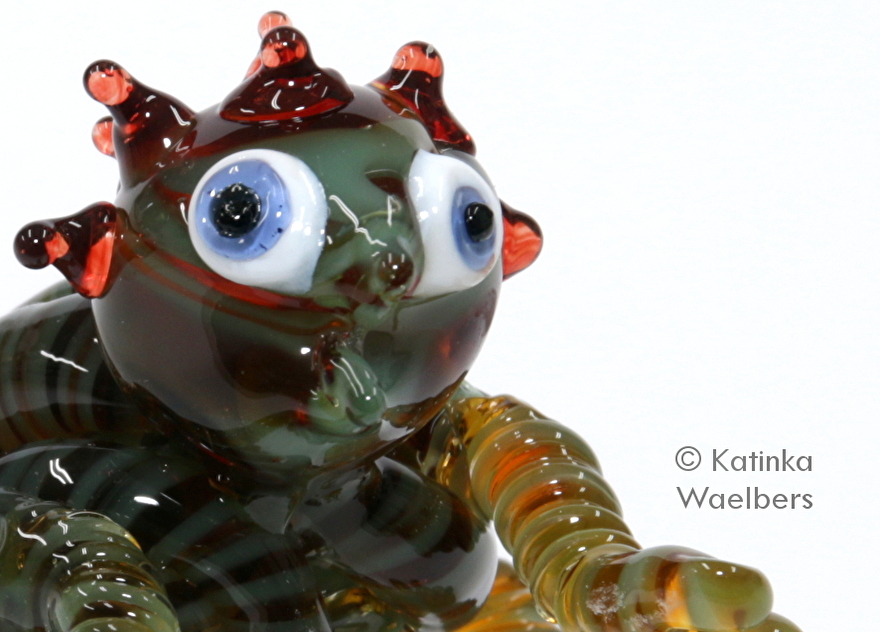 "It always feels very special indeed when someone asks me to design something extraordinary, no run-of-the-mill product that you find in every large department store, but something that is truly unique: an autonomous design or a work of art that perfectly matches people's individual tastes and wishes. This could be a deeply moving object such as a memorial monument for a child, for instance, or a wildly exciting but challenging project such as a large-scale surrealist art object requiring us to apply all of our technical skills and artistic craftsmanship. In sum: whatever it is that you need, I shall gladly be of service." Katinka Waelbers
Interested in our workshops? All can be provided in English! You are most welcome!
Send us an e-mail or call +31 (0)6 18110704
IS WAT U MOOI VINDT NET VERKOCHT? Bel ons! We maken graag een versie 2.0 voor u!
06-18110704
Languages