Glass fusing
Glass fusing is a technique that involves melting layers of glass together in a kiln. It allows you to create beautiful objects: jewellery, windows, glass paintings or statues, to mention but a few possibilities. Glass fusing is a warm glass technique that is relatively easy to learn and that gives you a great many opportunities to create stunning artworks.
At Glass & Art you are most welcome to join the following seminars: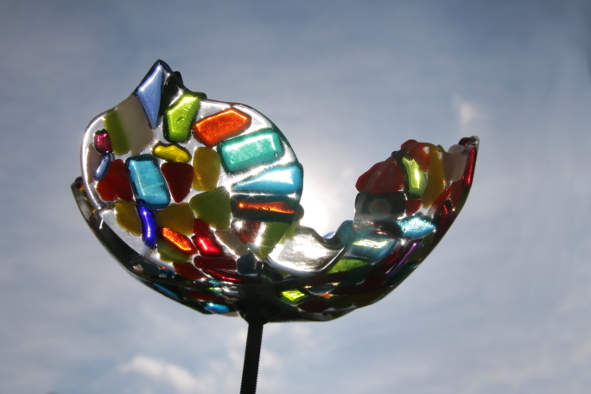 Making glass bowls, medium sized - one afternoon - 65 euros
Making glass bowls, XXL - one day - 135 euros
Windows of glass, medium sized - one afternoon – 65 euros
Fused glass jewellery - one afternoon – 55 euros
Stringers, millefiori and frits - one afternoon – 65 euros
Hot drawing and painting - one afternoon – 65 euros
Polishing and sandblasting - one afternoon – 65 euros
Sandcasting - two afternoons – 130 euros
Making your own moulds - four afternoons – 240 euros
I want it all - seven afternoons: making your own moulds plus three free choices – 435 euros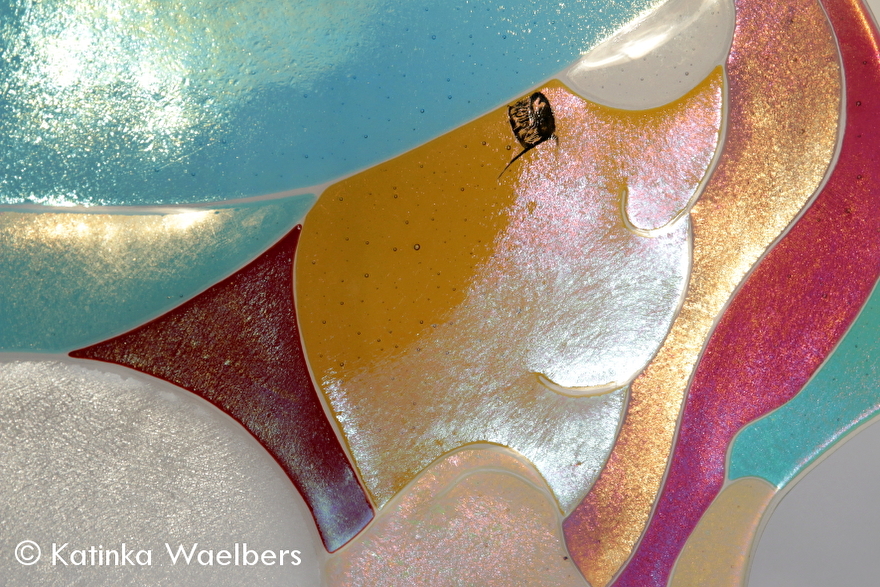 To ensure maximum personal attention, seminars are always taught in small groups, every Saturday from September 10 till October 15, 2016, or every Wednesday from October 19 till December 7, 2016. All our seminars can be booked in groups or as private lessons (hourly rates are 39 euros for one participant and 50 euros for two participants, exclusive of materials).
If you require further information, a quotation for a personal project or if you wish to attend a seminar, send us an e-mail at info@glass-and-art.nl. If you plan to attend more seminars or if you would like to extend the period of your enrolment, we'll be happy to send you a personal offer – and we hope to see you soon!
Ravenstein, famous for its Museum for Glass and Enamel Arts, lies between the cities of Nijmegen and Den Bosch, near the A50 motorway. Ravenstein's railway station lies at walking distance from the Glass &Art studio (a five-minute walk). Trains to and from Nijmegen and Den Bosch leave and arrive every thirty minutes.